Transportation and Logistics
☑ Track vehicles and cargo in real time
☑ Enjoy cost-saving logistics
☑ Manage drivers and their driving style remotely
☑ Cut your fleet's operational costs

---
Fuel economy
Safe driving, optimized mileage, proper vehicle maintenance, and theft prevention cut your fuel costs to a minimum.

---
Smart routes
The shortest or the most cost-efficient? Decide, and the system will optimize the routes subject to your requirements.
---
Secured cargo
Telematics ensures that your cargo is never lost, stolen, broken, spoilt, or delayed for unknown reasons.
---
Healthy vehicles
KLOUDIP solutions help to prevent accidents and breakdowns, keeping your fleet operational.
Solutions for Transportation and logistics
---
FiOS GPS tracking and fleet management system
Take your transport fleets under control and manage them remotely:
Track vehicle movements in real time and reduce mileage via optimized routes.

Be notified if anything happens to your vehicle and cargo.

Restrict vehicle movements to specific areas and prevent unauthorized trips.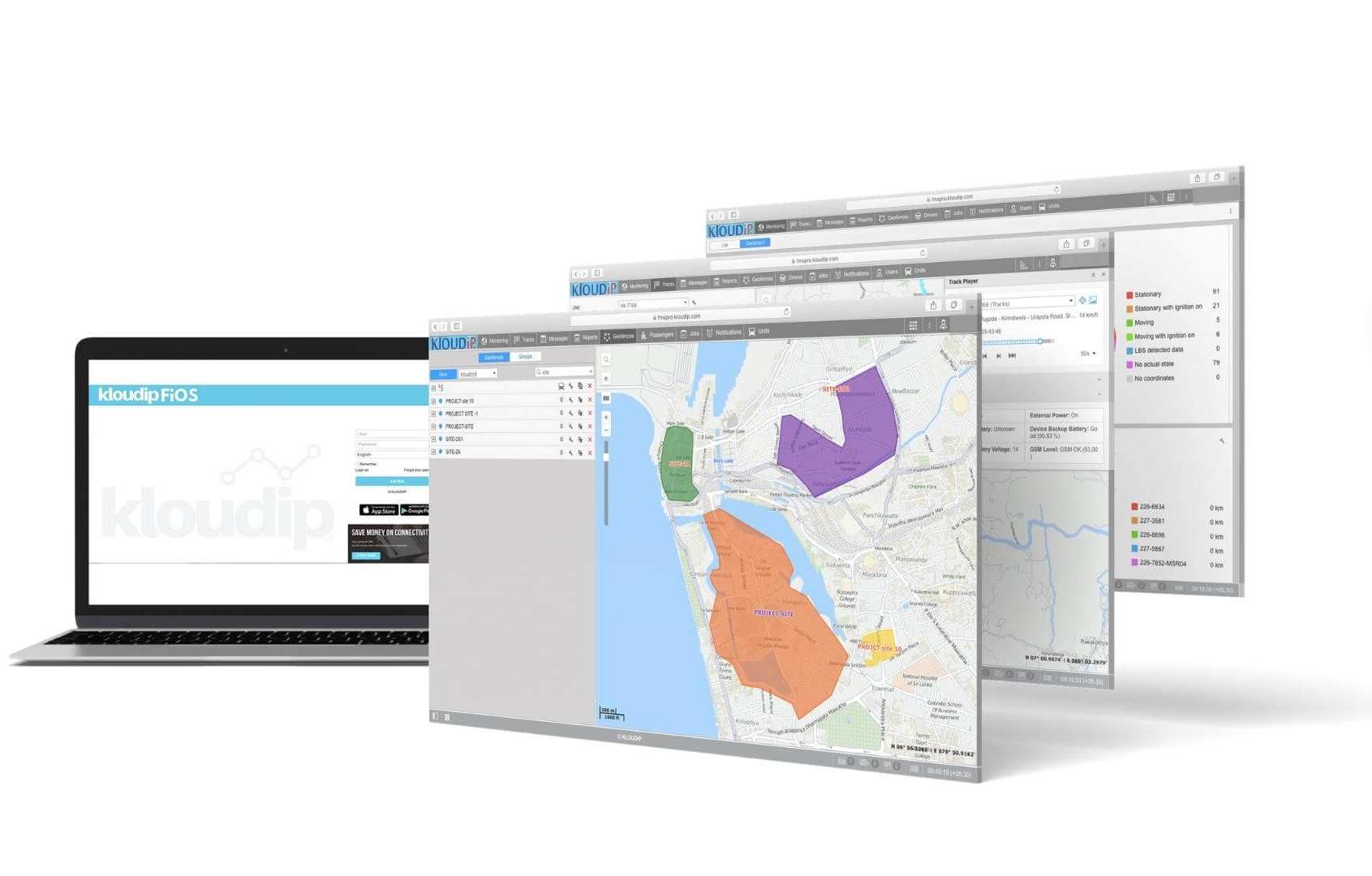 Explore fuel-saving opportunities
See how to achieve fuel economy with or without a fleet management system.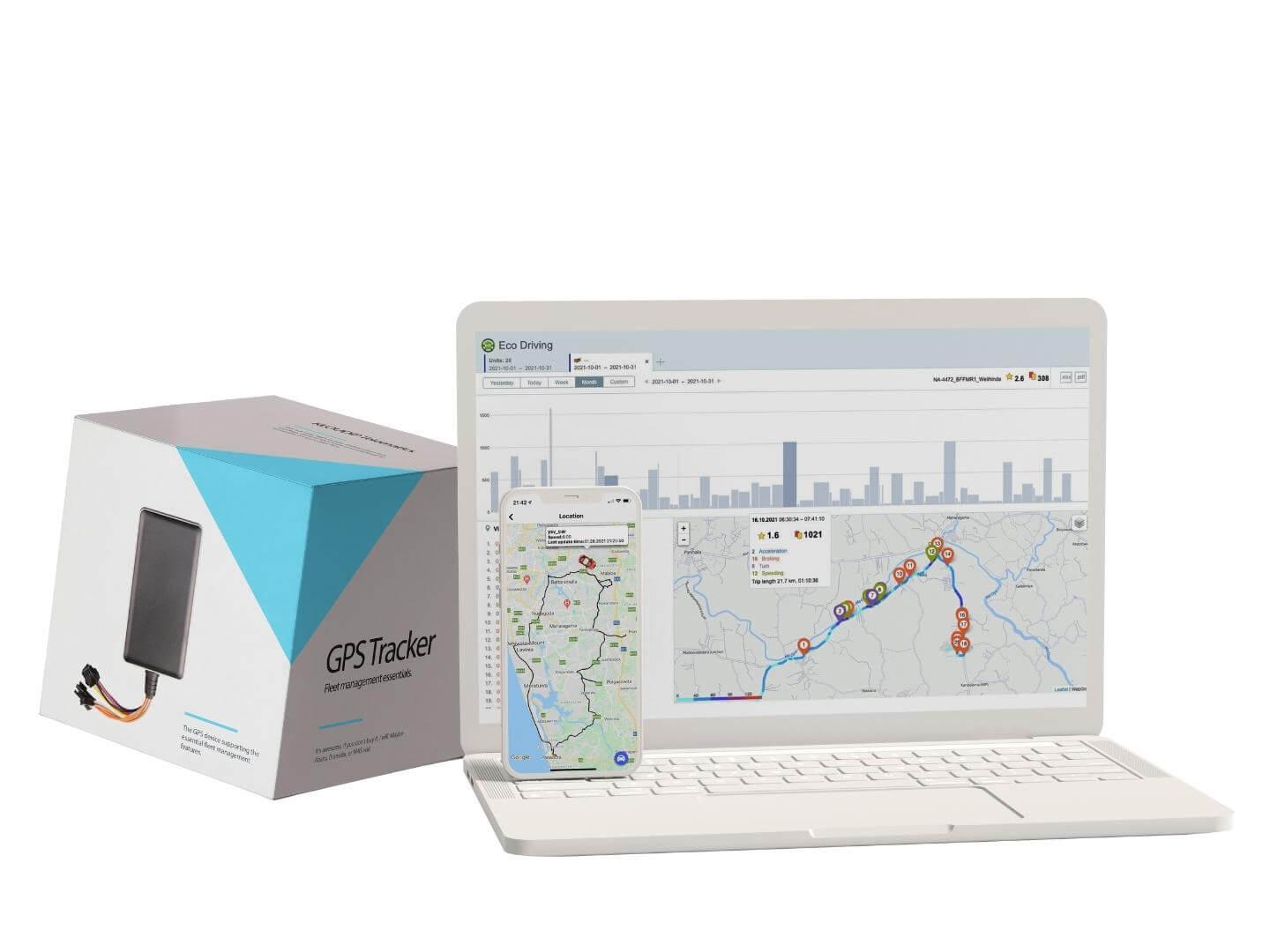 Driver behavior monitoring solution
Control and enhance driving style with the CIRCUMSPECTOR app:

Avoid traffic tickets and fuel overburns by preventing speedings and accelerations.

Slow down vehicle wear and tear by minimizing brakings, cornerings, and reckless driving.

Identify drivers' areas for improvement and provide personalized training.
Try Circumspector About Circumspector Presentation

remote maintenance management service
Plan, manage, and control maintenance with the HEED app:

Preventive maintenance. Discover potential issues before they become critical breakdowns based on mileage and service intervals.

Repair. Stay updated on the ongoing works, spare parts used, and costs.

All types of service activities. Track car washes, routine inspections, and other minor works that take time, cost money, and keep vehicles idling.
Try HEED About HEED Presentation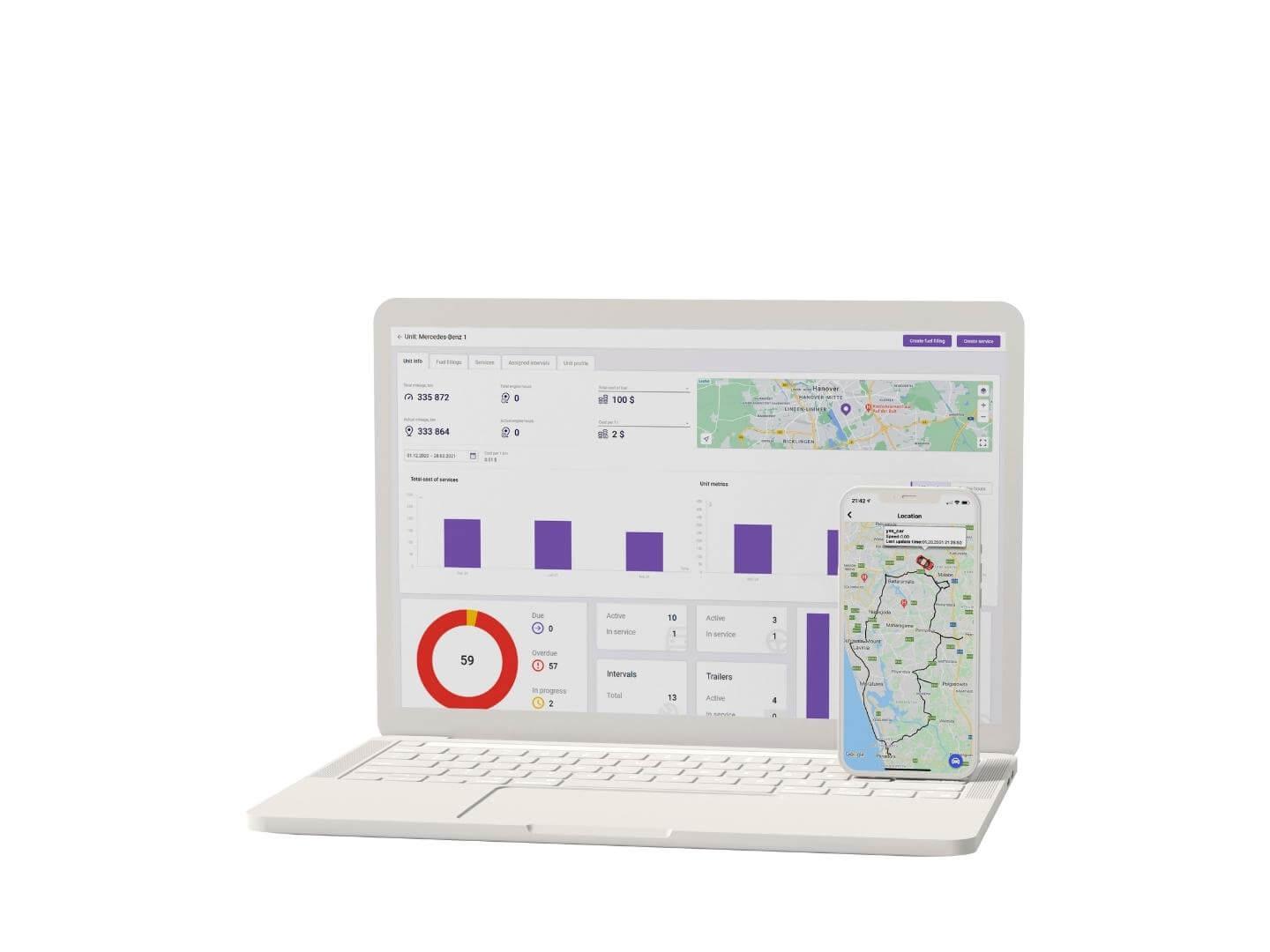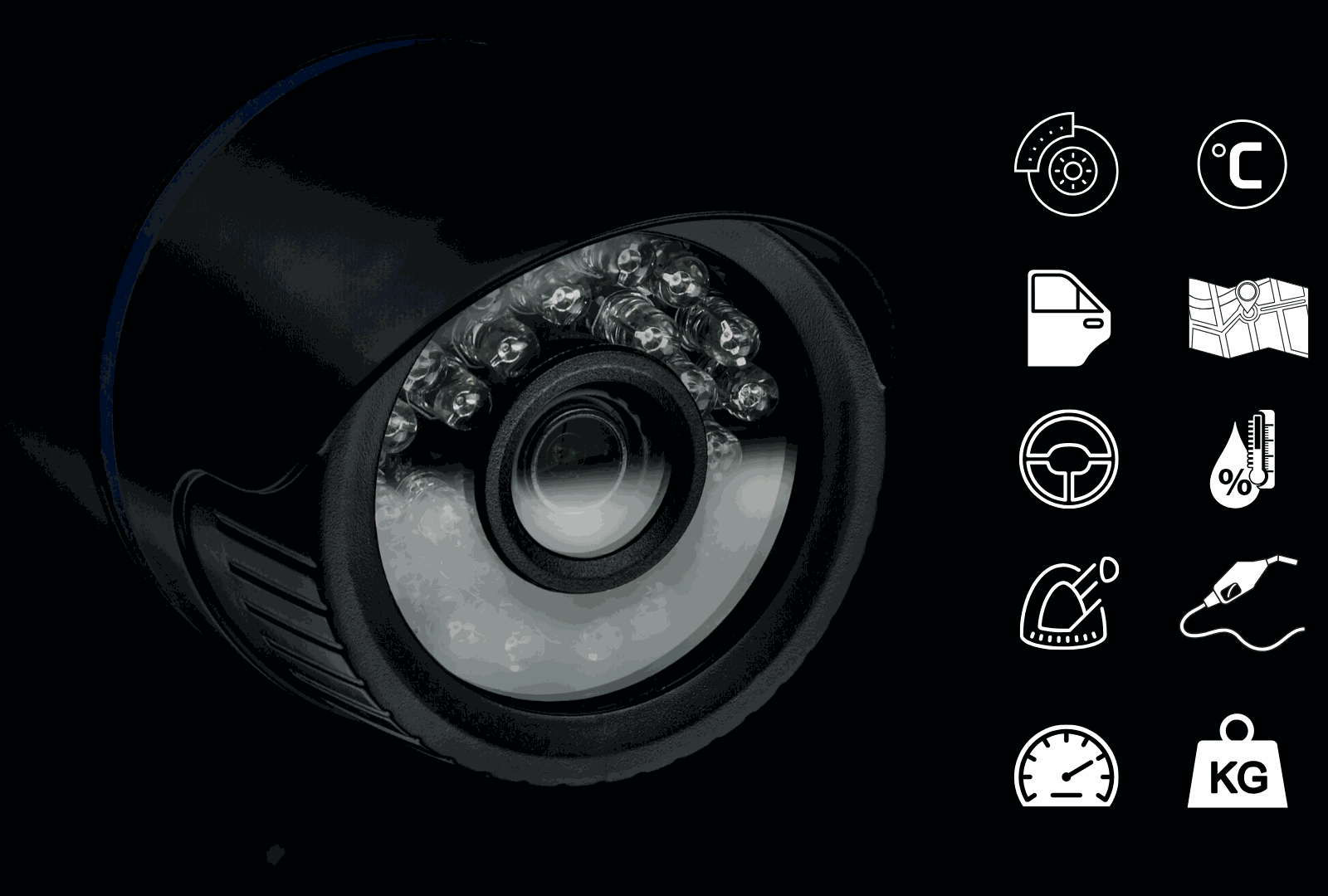 GPS trackers & additional equipment
---
We provide best-in-class devices that allow you to use every feature of our fleet management system:
GPS trackers that support wired & wireless sensors, driving style monitoring, video telematics, fuel sensors, and counters.

All types of sensors for vehicles & cargo: temperature, humidity, door opening, weight, tire pressure, light, and many more.

Fixed and mobile video cameras to install in your truck, trailer, and driver cabin.

Implementation & support
---
We make the system work and train your employees to use it efficiently:

Launch, configure, and enhance the fleet management platform with value-added options.

Hold online webinars and training sessions on every feature.

Provide after-implementation analysis and recommendations for improvement.

Free consultation e-Learning Portal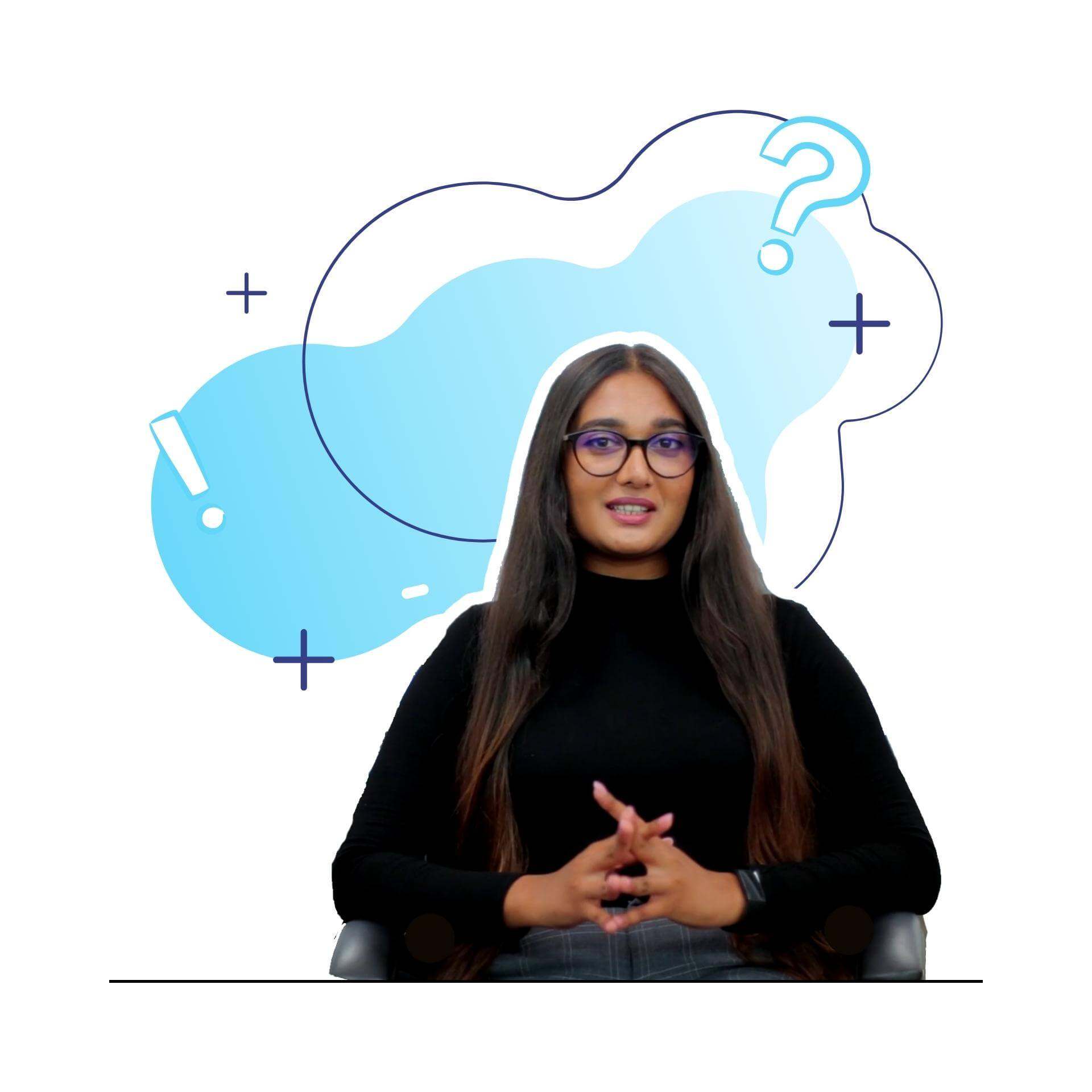 Analyze
We interact with business owners, managers, and staff to understand how telematics can benefit your company.

Connect
We carefully select the best-suited hardware and software to connect your vehicles, buildings, and machinery.

Support
We train your employees to use the new tools and help you resolve every technical and commercial issue.

ROI
We watch how your business works and consult on how to return your investments faster.